Accent walls have the power to change a room's look entirely along with the visual energy of your space. As a result, they remain a constant trend in the design industry because of their unique ability to add dimension, a touch of intrigue, and style. Tile accent walls are popular as they bring any room a new life by changing the entire feel of a room without having to splurge on a complete remodel.
To determine which wall will be best suited as the accent wall, it is essential to consider the specific area at hand and the various design styles to choose from. While selecting a wall accent, it is crucial to consider factors such as cost, the type of house you are in, choice of the wall, and the personality you want to infuse into your home.
How To Design Your Accent Wall?
Decide which room the accent wall will go in.
Assign a wall to apply the accents too.
Keep in mind the style of your house.
Choose an appropriate tile.
What Are Tile Accent Walls?
An accent wall is a single wall in a room that is decorated or painted in a manner that is varied compared to the other walls in the home. The designs can be something as subtle as different paint colors or something more dramatic such as accent tiles. Tile accent walls are unique because they also offer a touch of texture to the walls that paint or wallpaper don't provide. Accent walls are meant to give a room a whole new feel, allowing you to give any room in your home a personality and sense of excitement. With tile, you have even more decor options to choose from.
1. Consider which room to add your accent wall.
Accent walls can be significant in nearly any room of your house, so long as the pattern and colors compliment the particular room. When considering which creative direction to go, you want to consider the room you will be enhancing. For example, smaller spaces like bathrooms may look better with a different accent wall than a large kitchen. Or, if you are looking to add in a more detailed tile accent wall, it is essential to determine if the room you are considering already has existing detailed architectural features that could clash when competing for the eye's attention.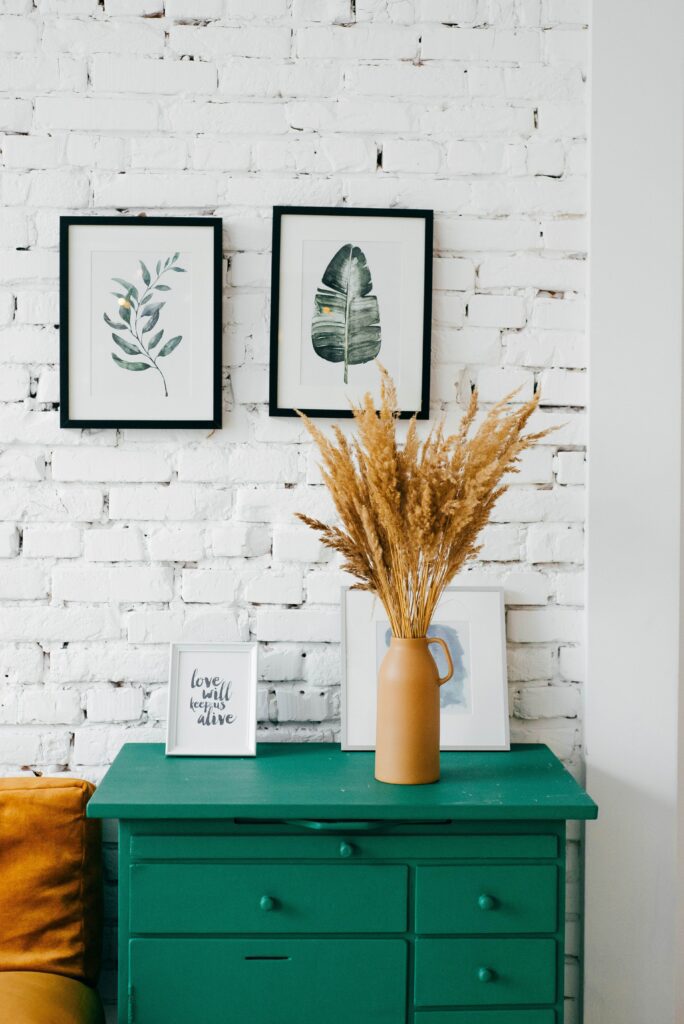 2. Determine which wall will be best accentuated.
If you're wondering now where to place the accent wall, there are a few factors to consider. First, where does your eye naturally go when entering the room?
When choosing which wall to accent, it is best to choose one that's logical for being emphasized. Maybe you have some unique architectural or structural features in your home you'd like to draw attention to. This is a great reason to add an accent color or accent tile patterns to the space. 
Or, maybe there's an area so bare in your room that you just need something to help it stand out. When there isn't a clear focal point, an attractive accent wall can add interest to any room in need of some personality. Rooms without architectural features are great candidates for accent walls to add some life to the room!
Consider your bathroom for a moment. If you had to choose the best tile accent wall for your bathroom, where would it be? We might recommend incorporating bathroom accent tile to the inside of the shower to add some contrast or to the wall behind the mirror/vanity to accentuate these features.
3. Be mindful of the style of your house.
Thinking about the style of your home can help direct you toward the elements that will compliment your space. Tile accent walls may come in various designs, styles, and colors. They are also easily modified or customized to fit your wall's dimensions. Below is a guide to choosing tile based on your home's aesthetic.
If your home is:
Modern – common elements include glossy tiles, geometric patterns, and natural wood.
Rustic/Farmhouse – common elements include shiplap, reclaimed wood, stone, brick, and simple white tiles.
Transitional – standard features include tile, vinyl, painted molding, and stacked stone.
Contemporary – common factors include sleek glass tiles, metal tiles, vinyl paneling, and geometric patterns.
4. Choose an appropriate tile to match the personality of the room.
With tile, you can find a wealth of creative options for your feature wall. Accent tiles can add everything from shape and movement to dimension and shimmer. In addition, tile work offers various mediums to choose from, including, but not limited to, ceramic, porcelain, glass, and marble.
Whether it's decorative tiles or mosaic tiles for a more artisanal Mediterranean, or even boho flair, you can be sure to make a statement with tiles in any way you like. You can also opt for more subtle accent wall options, such as the timeless brick pattern or the famous herringbone accent wall popping up in many transitional and modern farmhouse homes.
Here is a rundown of the different types of tile accent walls to consider, the budgets they fall into, and the different trends they appeal to:
Ceramic
Accent ceramic tile is one of the most common types used for accent walls due to its durability, excellent price point, and ability to choose from many design trends. The options are endless with ceramic tiles. 
Porcelain
Porcelain tile is another trendy choice due to its ability to emulate other elements such as wood, stone, or brick without the same maintenance. As an all-purpose tile, it is a great candidate for walls in highly trafficked areas in your home, like kitchens and bathrooms. Porcelain, like ceramic, has great versatility with design. However, it is a bit more expensive than ceramic due to its heavier durability.
Glass
Glass tile is another option you can choose for an accent wall due to its ability to add shine and color while offering a clean and minimalistic look.
Glass tile is versatile and can be used in everything from traditional to modern and contemporary design.
Glass tiles are one of the more expensive materials for an accent wall, as professional installation is necessary due to their transparency and ability to show the adhesive.
Marble
Marble tile also appears on the more costly end of the spectrum, yet it can add an instant touch of elegance, elevating any room. Imagine the look of a claw foot bathtub with large marble tiles behind it!
Stone
If you are interested in a more natural-styled accent wall, stone can be an excellent option. Whether you use natural stone or stone tile, you can upgrade your space to one that is inviting and tranquil. Stone is highly versatile in style and is popular in anything from transitional and rustic to modern and contemporary homes.
It is important to note that natural stone's authenticity comes with a higher price tag, which is why some people may opt for tile instead.
Overall, accent tile is an extremely popular way to elevate any room of any style. With the many style options available, you can surely achieve the look you are hoping for!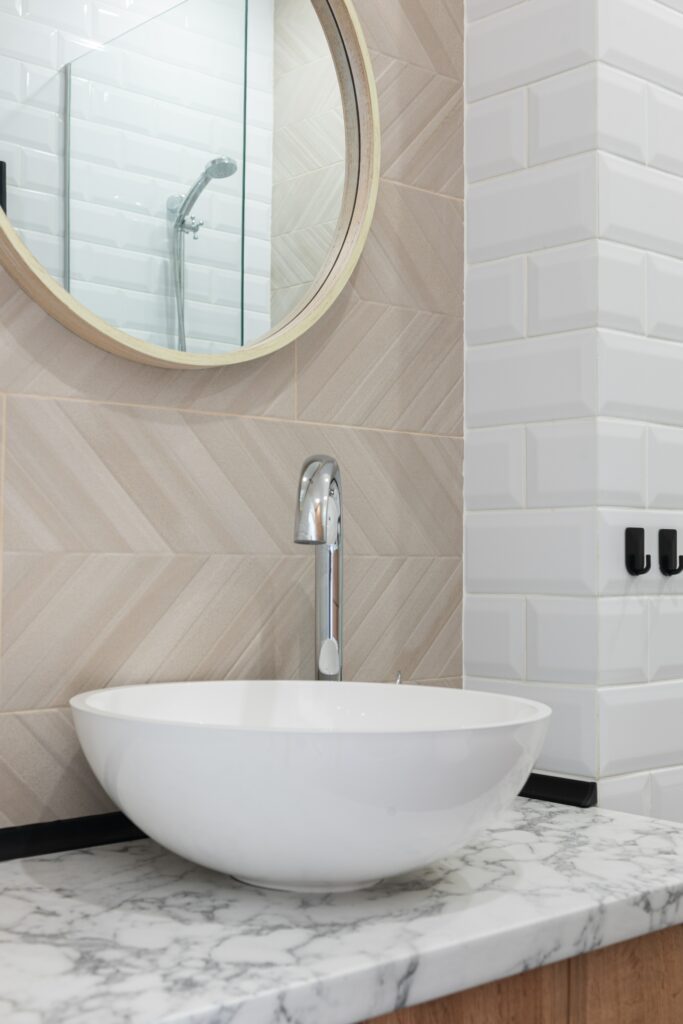 Build Your Tile Accent Wall with Ceramic Tile Center
Ceramic tile accent walls are becoming quite popular as they offer a unique way to spice up your home's look. Our designers are ready to help you find quality materials that are in line with your next project goals. Get in touch with the Ceramic Tile Center Stonework and Design team today for a FREE in-store consultation!