The right tile and grout colors can make all the difference in creating a cohesive and beautiful space. When it comes to choosing your tile and grout, consider options such as designer ceramic tiles, decorative glass tile, and decorative grout to ensure that you achieve the perfect look for your space.
Designer ceramic tiles offer a range of hues and finishes that can complement any existing color scheme. Whether you want to add a pop of color to a neutral space or choose a tone that matches your furniture and decor, designer ceramic tiles are a great option. They are also durable and long-lasting, ensuring that your investment will stand the test of time.
If you're looking to create a unique design element, decorative glass tile is a fantastic option. With its light-reflecting properties, it can add depth and dimension to any space. And, with a variety of colors and patterns available, you can create a look that is truly one-of-a-kind.
When selecting your grout, consider using decorative grout. This high-performance grout is stain-resistant, crack-resistant, and comes in a wide range of colors. Its fast-curing time also means that you can enjoy your newly tiled space sooner. Plus, with its low-maintenance properties, you won't have to worry about constant upkeep and cleaning.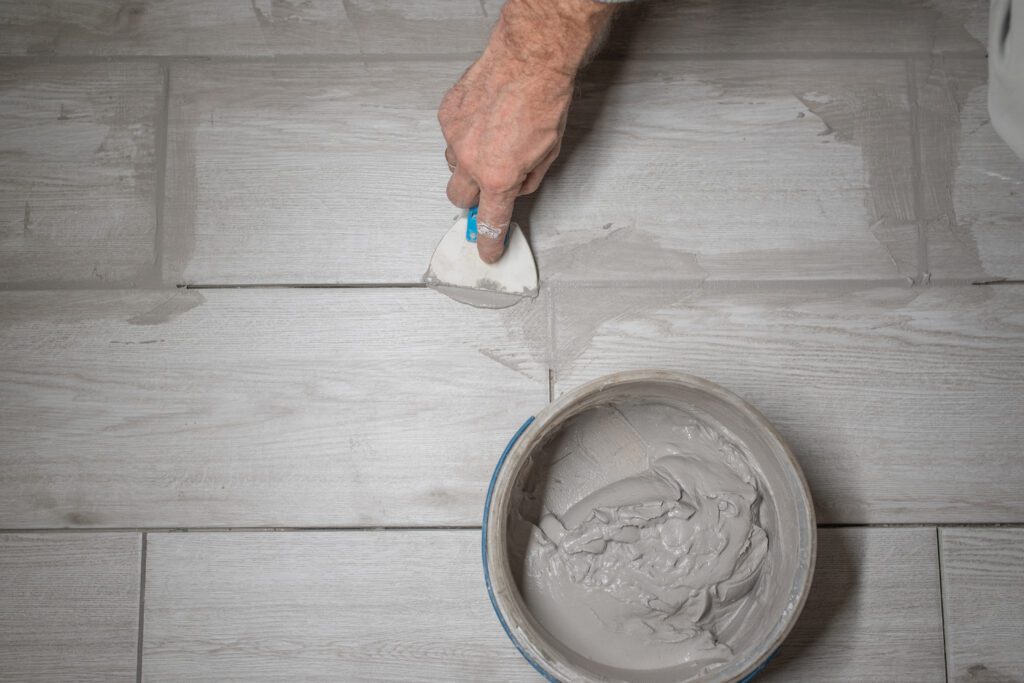 To create a cohesive and polished look, it's important to consider how your tiles and grout will complement each other. With decorative glass tile, choosing a grout color that matches the tone of your glass tiles can create a seamless and elegant design. decorative grout also offers a range of colors to choose from, allowing you to select the perfect complement to your option of tile.
At Ceramic Tile Center Stonework & Design, we offer a wide selection of designer ceramic tiles, decorative glass tile, and decorative grout to help you achieve your desired look. Our team of experts can guide you through the selection process and provide professional installation services to ensure that your space looks stunning. Contact us today to learn more!