As the leading authority on all things tile-related in Reno, NV, Ceramic Tile Center is thrilled to share our expertise and showcase the remarkable options that await you. In this blog, we will not only highlight the hottest tile trends but also shed light on the advantages of choosing Ceramic Tile Center for all your tile needs. Prepare to be inspired as we dive into a world of timeless elegance and modern innovation!
Unleashing the Tile Renaissance:
In the dynamic realm of home design, tile trends have witnessed a remarkable resurgence in recent years. Tiles are no longer mere flooring options; they have become artful expressions of personal style, transforming spaces into captivating showcases. At Ceramic Tile Center, we embrace this tile renaissance and curate a vast collection that caters to the discerning tastes of Reno's residents.
Quality and Variety:
One of the hallmarks of Ceramic Tile Center is our unwavering commitment to quality. We understand that selecting the right tile is an investment in the beauty and longevity of your space. That's why we offer an extensive range of tiles, carefully handpicked to meet the highest standards. From timeless ceramic tiles that exude warmth to luxurious marble tiles that radiate opulence, our collection showcases the finest materials sourced from around the world.
Step into our showroom, and you'll be greeted by a symphony of textures, colors, and patterns. Delicate glass tiles shimmer with elegance, while decorative tiles tell stories of cultures and traditions. Mosaic tiles bring a sense of whimsy and playfulness, and porcelain tiles offer durability and versatility. Whatever your vision, our knowledgeable team will guide you in selecting the perfect tile that reflects your personal style and brings your design aspirations to life.
Design Development Capabilities:
With our extensive industry experience spanning decades, Ceramic Tile Center proudly occupies the leading edge of design innovation. Our team of passionate experts not only possesses a deep understanding of the latest trends but also possesses an intuitive knack for anticipating future design movements. We firmly believe that tiles should transcend mere aesthetics and serve as vehicles for storytelling and evoking emotions. At Ceramic Tile Center, we strive to bring your spaces to life by curating tile selections that resonate with your personal narrative and create a profound impact.
At Ceramic Tile Center, we go beyond simply offering tiles; we provide a comprehensive design experience. Our team collaborates closely with you, understanding your vision, and translating it into a tangible reality. Whether you seek a contemporary masterpiece that exudes minimalism or a traditional retreat that embraces warmth, we have the expertise and creative vision to bring your ideas to life.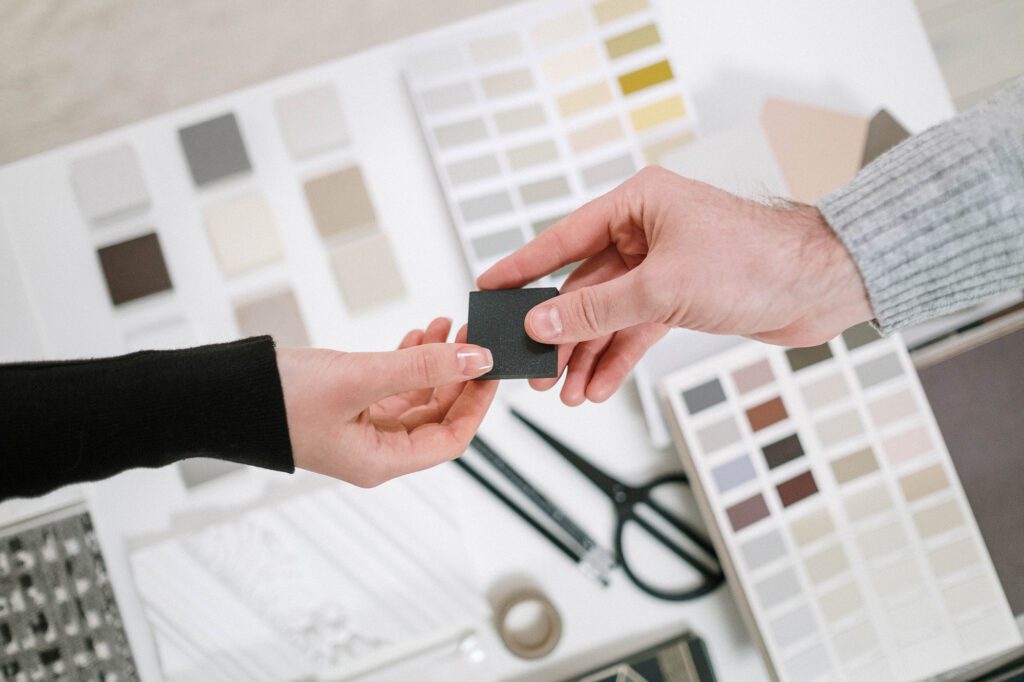 Empowering DIY Enthusiasts:
For the do-it-yourself enthusiasts, Ceramic Tile Center is your ultimate partner in tile endeavors. We understand the joy and satisfaction of crafting your own space, and we are here to support you every step of the way. Our team of experts will provide you with invaluable advice and guidance, ensuring that your DIY project is a resounding success.
We believe that DIY does not mean compromising on quality. That's why we offer an extensive selection of tools, supplies, and top-tier materials that are essential for your project. From adhesives and grouts to tile cutters and spacers, we have everything you need to achieve professional-level results. Let us be your trusted ally as you embark on your tile installation journey, creating a masterpiece that reflects your personal touch.
Professional Excellence:
While DIY projects are exhilarating, we also recognize that many homeowners prefer the expertise and precision of professional tile installation. At Ceramic Tile Center, we have established strong partnerships with highly skilled installers who share our dedication to exceptional craftsmanship. We understand that the installation process is just as crucial as selecting the perfect tile, and we want to ensure that your vision is flawlessly executed.
Our network of professionals possesses the knowledge and experience to handle even the most complex installations with ease. They stay up to date with the latest industry techniques and trends, guaranteeing meticulous attention to detail and a seamless finish. When you choose Ceramic Tile Center, you can rest assured that your project will be in the hands of professionals who will exceed your expectations.
We hope this exploration of the top tile trends of 2023 has ignited your imagination and shed light on the remarkable advantages of choosing Ceramic Tile Center. Our commitment to quality, vast variety of tiles, design development capabilities, and dedication to both DIY enthusiasts and professional excellence make us the unrivaled choice for all your tile needs in Reno, NV.
Visit us at Ceramic Tile Center and let the transformative power of tiles elevate your home to new heights of beauty and elegance. Experience the future of tile today! Whether you are looking for marble tiles or porcelain tiles in Reno, Ceramic Tile Center has you covered! From contemporary masterpieces to timeless retreats, we are here to help you create a space that reflects your unique style and leaves a lasting impression. With Ceramic Tile Center, the possibilities are limitless.